Retreat with Sister, Mother Earth
Open for enquiry for individual or couple healing consultation or personally guided retreat in the Nature.
​
ONLINE
Healing Consultation
Elizabeth
offers healing consultation online for individual, couple or family Embodied Healing.
Spiritual Life DirectionElizabeth and Nita offers Spiritual Life Direction of 3 - 8 days online/phone. (Nita is available to take new retreatants where Elizabeth takes the winter rest in December till February.) Wholistic Spiritual Life Coaching
In our Forest ministry, Elizabeth and Nita offer online Wholistic Life Coaching professional service - mind, body, heart, soul and spirit - for all walks of life. The spiritual wholistic life coaching with inter-spiritual exercises including psycho-spiritual, counselling, therapy, dance, movement, art and life-coaching.Mentoring/Coaching
Individual mentoring and coaching for personal & professional development. Elizabeth have mentored and coached students of higher education and professionals for their personal growth and transformation as well as in developing their professions. ​
​* Read Skylar's Testimony on Mentoring and Training.
​* Read Wan Ting's Testimony and Personal Reflection on Mentoring.

Winter 2018 - 2019* Closed from December 2018 during Winter Season. Resume our Bee activities in March, Spring 2019. *
Powered by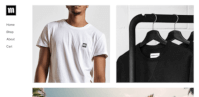 Create your own unique website with customizable templates.