Policy
Intake Interview for Individual Private Session
Before any private session commences, an intake interview will be conducted first.
Cancellation policy *
Workshops/Classes/Sessions:
Within more than 3 weeks prior to date of workshop, 75% refund
Within 2 weeks prior to date of workshop, 50% refund.
Within 1 week prior to date of workshop, no refund but replacement is permitted.
"No show" on that day, no refund.
​If an organisation is organising EM programmes, the policy will abide by the organisation.
​Private Session:
Cancellation or reschedule of appointment has to be made within a week.

Any cancellation or reschedule of appointment in less than a week, a full fee is being charged for missing the appointment.
*We send you an enrolment confirmation of acknowledgement receipt upon payment. With our confirmation the reservation of the workshop is binding. If the workshop is cancelled, your full fee will be transferred back to your account.
Powered by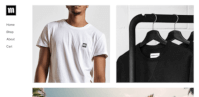 Create your own unique website with customizable templates.