Philosophy

I believe every person has the innate natural ability and power to (re)discover his/her true self in the process of his/her healing journey, reliving life in his/her truest sense of contentment and wholeheartedly. I encourage, facilitate, hold, guide, inspire, motivate and support my clients, to re-connect with their deepest sense of self in body, mind, heart, soul and spirit in the creative sacred space of contemplation, silence, stillness, movement, art, music, play and also engaging with the nature. I personally welcome and accompany my clients to embark on this authentic search of true self, to gradually gain courage in embracing vulnerability and re-deepening of one's understanding and insight to their true self. I hold the space for my clients with care and love and flow intently to the readiness and needs of each individual participant, be it an infant, toddler, child, adult and/or elderly. My skills in observing the nonverbal cues in each individual body movement repertoire or of a group are with the utmost respect, accompanying them on their journey of transformative healing, growth and self discovery, by continuing to nourish and nurture at where they are at, so that each individual may grow in finding their true core self through our programme and ministry.

I help individual to become fully human and to help individual to discover and fulfil his/her gifts, talents and purpose on Earth.

I adopt a person-centered care approach and strive to carry a compassionate and non-judgemental attitude with everyone regardless of race, religion, culture, colours and background.

I promote the elements of improvisational play, exploration, creativity, curiosity, new experiences and adventures in contemplation, silence, stillness, movement, reflective journaling and other creative arts.
Powered by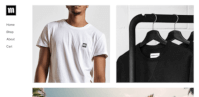 Create your own unique website with customizable templates.