​
Embodied Creative Arts & Nature for Children (4 -10 years old)
Movement is our first language from the day we are born. We first experience the world through the exploration of movements. Research is recognising more and more the importance and the need to move.

Children are moving less and less these days and it is affecting their developments and growth in many aspects.
W
e support children in their developments and growth through a holistic programme where we focus on developing meaningful heart to heart relationships and a love for nature through embodying creative arts in the nature.


Parent-Child (0-26 months old)

"Dance movement therapy and all wellness programmes share the philosophy that the mind, emotional and body are integrated. Dance movement therapy activities support an individual along the path of personal wellness and self-discovery by providing activities which enable the exploration of the link between one's mind, emotions and body through creative explorations. Participants will learn about the nonverbal expressiveness of their actions; how their personal movement style influences their every day functioning both emotionally and physically; and the continuum created by the physical embodiment of emotional stress observable in their posture, breath and muscular tension patterns." ~ Dr. Suzi Tortora, Dancing Dialogue

Elizabeth has studied under Dr. Suzi Tortora and is a certified Ways of Seeing Practitioner. Her wellness programmes are based on concepts of Ways of Seeing Approach, Dance Movement Therapy and Embodied Movement. The programmes are designed to promote deeper conscious mindful parent - child bonding and connection in a holistic approach.

Special private individual family session(s) is also offered upon request to cater to specific family needs. Elizabeth also works with expectant mothers and her partners, infants, toddlers, children, youth and adults with special needs and supports, teaches and empowers parents with skills, knowledge and tools to be used at home.
​
Powered by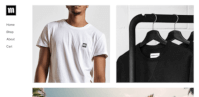 Create your own unique website with customizable templates.